DREAM

SHOW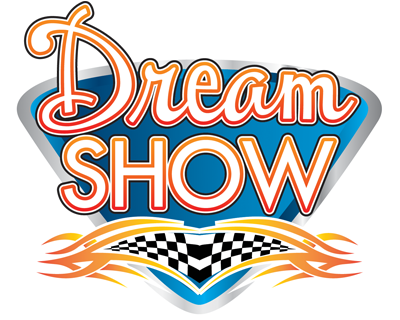 Sunday, August 23, 2020



Farmington Polo Club, Farmington, CT
Located at the Farmington Polo Club, Dream Show is the largest car show benefiting The Hometown Foundation, Inc. The Dream Show has expanded from its motorcycle roots to one of the top premier car shows in New England. Hundreds of exotic, vintage and classic cars converge in Farmington, CT for this one-of-a-kind display. You can expect to see the latest models from Ferrari, McLaren, Porsche, Lamborghini, Pagani, and more!
---
Judged Car Show
Dream Show includes a variety of collector and exotic cars on site. Some of the elite cars featured in previous years include Ferrari, La Ferrari, Lamborghini, Pagani, Rolls Royce, McLaren, Porsche and many other exotic collector brands. Whether it is the rumble of a classic muscle car or the sleek lines of a modern sports car, the 12 class judged show appeals to all engine enthusiasts.
The 12 class judged show includes:
American Modern Performance (American Cars 1990- Present)
American Muscle Performance (American Cars 1950-1989)
American Classic (American Cars 1930-1949)
American Vintage (American Cars 1900-1929)
American Custom/Street Rod (All Rod and Custom-Altered Cars)
Radical Street Rod (All Radically Customized Rods)
Italian Exotic (All Years)
Italian Sports Cars (All Years)
British Sports Cars (All Years)
German Sports Cars (All Years)
Off-Road and All-Terrain (All Years)
Competition/Race Cars (All Years)
---
During the day, the judges examine the registered vehicles and determine the winners in each class. Dream Show concludes at the end of the day with a ceremony where the winners are given their awards for both cars and motorcycles.
Join us for Dream Show, but also stay for the day! Paid registration includes a buffet style lunch catered by The Farmington Club, as well as access to the grounds on Sunday. The day includes Vendor Village, Family Fun Zone, raffles, The Dream Ride Pet Adoption Center, live entertainment, and much more!
Be part of the dream and register today! Pre-registration is highly recommended.
*Times may be subject to change. If the time changes, participants will be made aware by email.
*Times may be subject to change. If the time changes, participants will be made aware by email.
You can still donate to the Dream Ride Experience 2018!