DREAM

RIDE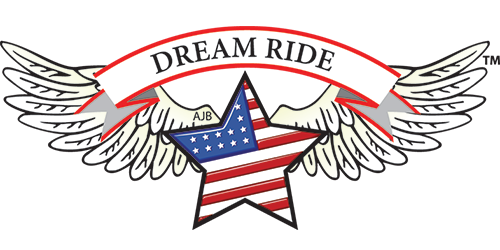 August 5, 2018
Satellite locations from along the Eastern Seaboard and Canada arrive in CT 
August 3 - 5, 2018
Dream Ride began as a dream of Michael A. Bozzuto, CEO of Bozzuto's Inc, where he and a few participants started a benefit ride to raise awareness and funds for Special Olympics and The Hometown Foundation. Over the course of years, thousands have joined the mission and helped make an impact on so many lives. This year, the Dream Ride is celebrating its 18th anniversary.
Whether you drive in yourself or join us from a satellite location, we welcome all riders! Satellite locations join us from all along the Eastern Seaboard and Canada and arrive at the Farmington Polo Club throughout the weekend.
The Dream Ride is a motorcycle rally and ride featuring a 40-mile cruise through the Connecticut country-side. Thousands of motorcycles from the United States and Canada converge in Farmington, CT.
Join us for the motorcycle ride and rally, but also stay the day! Registration includes a delicious lunch catered by The Farmington Club, as well as access to the grounds on Sunday. The day includes vendors, Dream Show featuring a motorcycle show and car show, Family Fun, raffles, pet adoptions, live entertainment, and much more!
Proceeds from the event directly benefit Special Olympics and The Hometown Foundation, Inc.
For more information on Road Captain Registration, please contact Justin Sawyer at jsawyer@bozzutos.com.
Schedule of Dream Ride:
8:00am - 9:30am - Registration at Farmington Polo Club for Farmington Ride
10:00am Sharp - Kickstands Up
*Times may be subject to change. Participants will be made aware by email if the time changes.
Be part of the dream and register today!